Post by Lunaria Dalloway on Nov 2, 2009 18:27:45 GMT -5
Lunaria SophinaDalloway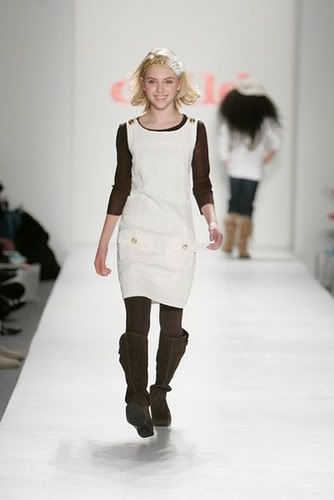 Standing under the stars at night
In the light of the silvery moon
When I Caught Myself
[/i]
The face behind the mask
[/color]
My name is
dust
and i've been around the world
16
times.
I've broken
three
hearts and i'm loving it.
I heard about this place from
I made the site
and I control
Lunaria Dalloway
. Want my autograph?
Write me here:
PM or EMAIL
.
I also read the rules. Want proof?
pumpkin
RP Sample:
Naomi wonder down the path that lead to the old gazebo near the park. Gazing up a the navy blue blanket called the sky she found it to be studded with thousands of tiny silver and gold stars that stretch many a constellation across the mystery of space. The wind blew gentle and kind around the chocolate and auburn curls that tumbled over Naomi's shoulders that bounced delicately as she made her way down the twisting and turning pathway. Around her she could smell the scents of the woodland that the whole of the town of Forks seemed to be shrouded in and also the faint scents of the humans who had recently travelled down this path on there way too or from the gazebo.

Looking down at herself Naomi took note of what she was wearing at that present time. A navy blue long tank top that she had accessories by adding the contrasting item of a cherry red belt that fit neatly around her waist. Because it was a long tank top that went half way down her thighs she was wearing a pair of tight black leggings and some red shinny pumps that matched her belt. And as always around her neck hung the necklace that her human life love had given her just before she was changed as she never took the necklace of in Trent's memory a he would be dead by now.

Then Naomi's foot encountered the flooring of the gazebo as the path she had been walking down ended. Smiling at the peacefully retreat Naomi walked over to on of the benches in the silent gazebo her footsteps not being heard before she seated herself on the old gazebo bench. She sighed in the silence of the night before once again staring up at the starlet jewels that where encrusted in the royalty of the sky.
[/center]
I Had To Stop Myself
[/i]
This is my true mask
[/color][/center]
Name:
Lunaria Dalloway
Nickname(s):
Luna
Age:
fourteen
DOB:
31/10/95
Hometown:
Halloween Town
Species:
Witch
You Got It You Got It
[/i]
I just want to see you
[/color][/center]
Hair:
Luna's hai is muc like her fathers a light blonde colouring which is straight buther hair is mid length end about her chin.
Eyes:
She has unusal pale silvery blue eyes that make her stand out in the crowd.
Height:
Luna isn't overly all standing at four foot ten inches
Weight:
Luna weighs about average for her height weighing about one hundred and eight pounds.
Build:
Luna is a small pixie like girl with a slim, slender figure making her quite fexabile
General appearance:
Luna has mid ength straight blonde hair and silvery blue eyes. Her skin isn't vampire pale buisn' tanned either an she has slighty rosey cheeks. She has a small pixie like figure which she dresses in a modern fashion but with a halloween twist. E.G wears halloween colours.
Play By:
Annasophia Robb
Canon or original?:
Cannon
Some Kind Of Magic
[/i]
I want to know what you're like
[/color][/center]
Likes:
Magic
Moon
Night time
Halloween
Charm bracelets
Mythology
Owls
Gymnastics
Dancing
Playing Guitar and Piano
Dislikes:
Arrogent people
Non-believers
Pastels
Swans
Hot Dogs
Goths
Halloween Slasher Movies
Boy Bands
Bossy Poele
Jocks
Strengths:
Gymnastics
Spell Casting
Speaking Forgein Lanuages
Whitty comebacks
Playng Guitar and Piano
Weaknesses:
Potions making
Scarred of Swans
Shortish Temper
Art
Very Procective of Family if one was hurt she would do anything to save them.
Habits/Quirks:
Twirls her hair
Taps her feet
Usually cheerful
Stands up for the just
Whitsle when she guitly
Secrets:
She a witch
Hates Swans
Goals:
To complete her training
Write her own ablum
To keep her quick whit
Personality:
Luna is a cheerful and mature girl who will happily stand up to those who pick on helpless beginners even if it means she gets into trouble. Also she is a bouncy, energetic girl who loves to exercise and is often found jogging down by the black lake in her spare time. Also she is a kindhearted, warm, giving girl who just loves to fool around in the company of her friends while the rest of the world passes her by unnoticed because she's having fun.Also Luna loves to play her guitar or play the piano as she feels she can escape the hectic life of being a witch who gets loads of home which she some how manages to do.
Luna also can have a very sharp wit and isn't one to get locked in a battle of words as it's more than likely that you'll lose as she is very quick on comebacks. Also she loves to write songs and has written a few songs of her own that she plays. Luna is genuinely as girl who loves her friends and family, carries little trinkets around with her, loves all things magical and can be musical, dancing or gymnastics for hours on end. Due to this Luna has a happy fun filled life with plenty of time to stop if she wishes.
Hypnotic Hypnotic
[/size][/i]
Where did you come from?
[/color][/center]
Mother:
Manrie Dalloway, Witch
Father:
Ethan Dalloway, Witch
Siblings:
Mayra Dalloway, Witch
Brother Dalloway Witch
Other Important People:
Nanna Aggie, Witch, Great Grandma
Grandma Gwen, Witch, Grandma
Justin Grant, Witch, Cousin
Cousin Grant, Witch, Cousin
Cousin Grant, Witch, Cousin
Cousin, Witch, Cousin
History:
Lunaria Sophina Dalloway was born on the thrity first Ocotober and is the youngest child and daugter of Ethan and Manrie Dalloway. She has an older brother and sister making her the baby of the family but that has nevr bothered Luna as she is a bright girl. She was born and raised in Halloween Town with her parents but often visits the human realm to see her Grandma Gwen as she is a very family orintated person.
Life in Halloween Town has influenced Luna life greatly as she hasn't had to keep her being a witch there a secret but could be herself which aloud her true personality to develop. Where as if she had grown up in the human ream she migh no have been the same girl she is today. But when in the human realm with her Grandma Gwen, Luna has once or twice nearly caused acontroveasly when she has lost her temper and cast a spell butluckly her grandma Gwen, nanna Aggie, mother or father was tere to bail her out. Bu other wise Luna was had a good ditastr free life in the human realm anyway. As in Halloween Town she has a few time been in trouble for cating a spell on someone even though the person usually dereves it she usually ends up with the wrong end of the stick.
So now she is attend Halloween Towns High School which her older siblings and cousins getting ready to learn more about being a witch and tring not to cause havork in Halloween Town.
You're Leaving Me Breathless
[/size][/font]
The credits
[/color]
This application was made by Katrina.
Please
do not
steal this template!
Credits go to me of course. and to the song I Caught Myself by Paramore!
Great song! Great band! If you don't credit,
then a pack of rabid dogs will come after you.[/center]