Post by meredith on Nov 2, 2009 18:55:44 GMT -5
Meredith Louise Greywolf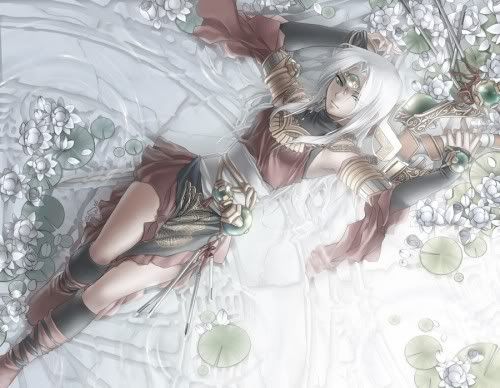 Lone wolves are simply that... Lone wolves
When I Caught Myself
[/i]
The face behind the mask
[/color]
My name is
Meridith
and i've been around the world
3
times.
I've broken
many
hearts and i'm loving it.
I heard about this place from
a freind
and I control
Meredith louise greywolf
. Want my autograph?
Write me here:
tinytoonbabs@hotmail.co.uk
.
I also read the rules. Want proof?
secretphrase
RP Sample:
[quote*]It was cold outside under the clear night sky, The moons gentle rays illuminating the crisp freshly fallen snow from the afternoon.
Meredith looked longingly at the giant white orb in the sky thinking quietly to herself as she knelt in the snow, her silvery white hair swaying gently with the breeze.
She was alone just as she always normaly was always the first to escape the crowds to seek the peacefull area's and think over past experiance and fantisize new ones though she was always around for a freind in need, But even they understood her need for solitude.[/quote*][/center]
I Had To Stop Myself
[/i]
This is my true mask
[/color][/center]
Name:
full name
Nickname(s):
obvious
Age:
spelled out
DOB:
just the date
Hometown:
Halloween Town/Location on Earth
Species:
Witch(Is for both male and female)/Trolls/Werewolves/Vampire/Zombie/Goblin
You Got It You Got It
[/i]
I just want to see you
[/color][/center]
Hair:
color, length, style
Eyes:
obvious
Height:
obvious
Weight:
obvious
Build:
ie. slender, average, muscular
General appearance:
ie. clothing style, etc
Play By:
make sure s/he's not taken
Canon or original?:
so obvious
Some Kind Of Magic
[/i]
I want to know what you're like
[/color][/center]
Likes:
at least 10
Dislikes:
at least 10
Strengths:
at least 5
Weaknesses:
at least 5
Habits/Quirks:
at least 5
Secrets:
at least 2
Goals:
at least 3
Personality:
at least 2 paragraphs or 20 bullet points
Hypnotic Hypnotic
[/size][/i]
Where did you come from?
[/color][/center]
Mother:
Name, age, occupation
Father:
Name, age, occupation
Siblings:
Name, age, occupation
Other Important People:
Name, age, occupation, relationship to you
History:
at least 3 paragraphs
You're Leaving Me Breathless
[/size][/font]
The credits
[/color]
This application was made by Katrina.
Please
do not
steal this template!
Credits go to me of course. and to the song I Caught Myself by Paramore!
Great song! Great band! If you don't credit,
then a pack of rabid dogs will come after you.[/center]